StGiles-Beneficiary-Tasmania Circumnavigation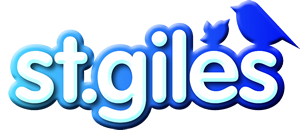 Departing from the StGiles in Launceston, Tasmania on the 28th November, we set off on a 1000km+ voyage around this wild & beautiful island to raise money for charity. The charities we choose are ones that have inspired us, ones that help the people of the community directly... and St Giles is just this...
StGiles is a dynamic, multi-faceted organisation that supports people of all ages with a wide range of needs. This includes children and adults with developmental delays and disabilities and those who have acquired a disability as the result of illness or accident.
StGiles' aim that everyone can experience the ability to live, work, play, laugh, love, learn, achieve, to feel worthwhile and to be appreciated. We have developed a range programs and services to help make this happen.
In 2017 StGiles celebrated their 80th Birthday and at the time we were lucky enought to spend some time with Danielle Blewett - General Manager of Engagement & Profile at StGiles where she filled us in with some history:
"In 1937 Tasmania had the world's highest per capita incidence of polio in children, in fact, between November 1937 and May 1939, St Giles recorded 505 cases and 42 deaths and Tasmania was said to be 'at war with polio'. StGiles was formed after a public meeting to address the plight of children affected by polio."
"80 years later, polio is well under control but StGiles has moved with the times and moulded to fit new challenges in society. Nowadays, St Giles provides trusted allied health services and contemporary living support programs to people of all ages and abilities, including those not living with disability, in Launceston, Hobart and on the North-West."
Danielle explained how people with disabilities feel 'invisible' in society and do not have neither fame or funds to research their particular disability or impairment. They say they have "little or no energy or cash for a social life or to navigate the bureaucracy surrounding the NDIS."
Danielle reminded us that even today St Giles is a place of 'almost daily trauma'. "Not only because of our work, but due to the constant shifting of goalposts by government as we move into the NDIS. The gargantuan effort by our board and teams to secure St Giles survival should not be underestimated."
But what we love about StGiles is that against all odds, with forever shrinking funds it continues to serve people living with disabilities.
St Giles has raised the bar on itself by innovating for groundbreaking inclusivity like never before.
"We have not built a bureaucracy. We have built programs from strong ideas." says Danielle
Maglia Tours is ecstatic to have StGiles as a beneficiary yet again in the 2nd Edition of our Tasmania Circumnavigation Charity Ride